Europeana Metis Sandbox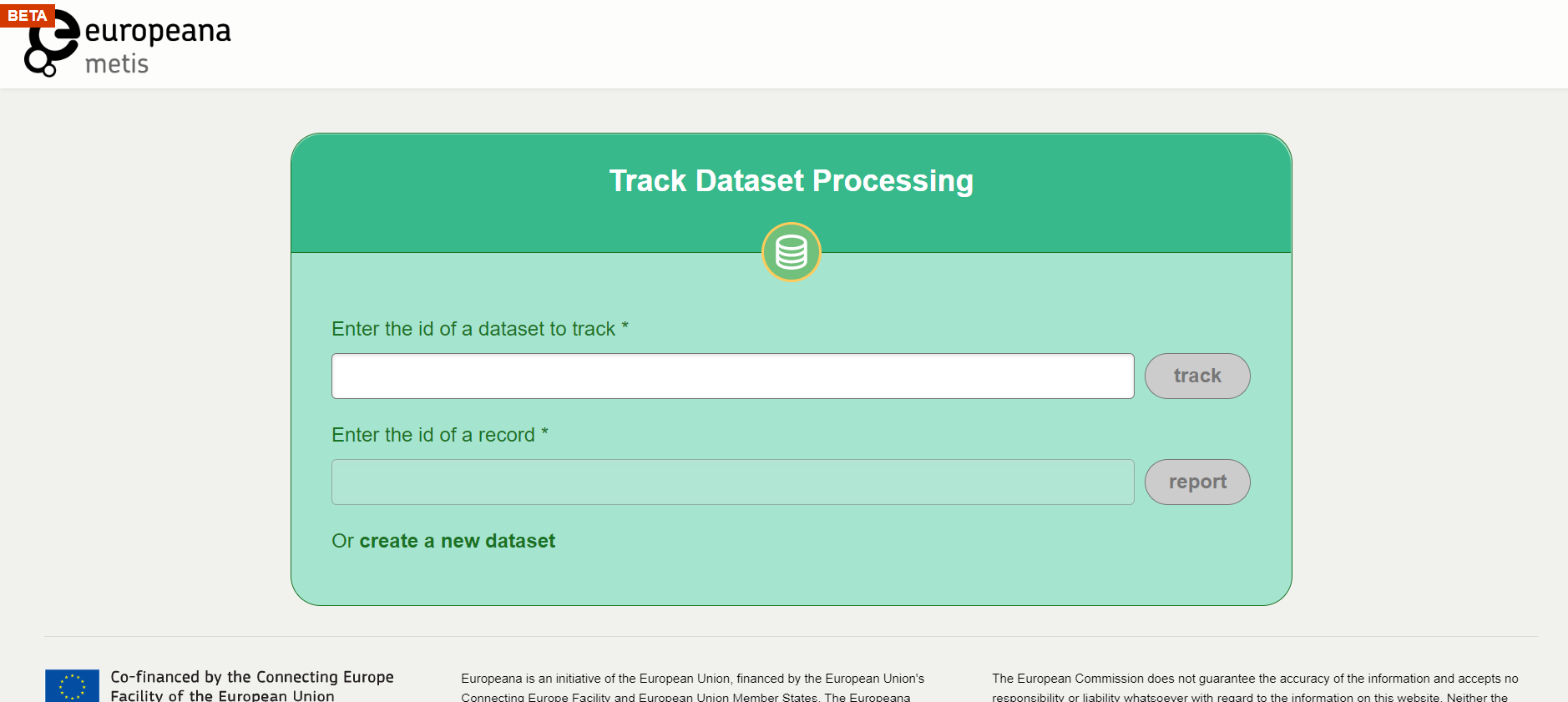 After creating your iiif-edm-files, what is next?
A quick Sandbox how-to
For many extra features, advanced instructions can be found in the Metis Sandbox User Guide If you would like to look into all the Sandbox has to offer, follow the Sandbox training whenever is convenient for you.
Goals of the Sandbox
The Metis Sandbox is a test environment for your data. It consists of a set of tools with which you can:
simulate ingesting and running the Metis workflow on your data,

see what your records would look like on the actual Europeana.eu portal,

get insight into the quality of your records.
Focus of today: running & what would it look like
Prepare zip-file using your own edm-iiif files (see above)
Navigate to the Sandbox
Create new dataset: name your dataset and fill out the short form
Press the 'submit' button
Wait 15 minutes to 'view published records'
Try for yourself!
Instructions: follow the steps indicated above
Fiona & Lianne are available for bugfixes and questions