Creating and downloading Annotations
In this tutorial we are going to annotate an image from your own manifest using a very recently released version of the SimpleAnnotationStore. Once we have finished annotating we are going to test viewing and searching your annotations with a public viewer.
Step 1 find a Manifest
If you haven't already go back to the Finding Manifests guide and find a Manifest from one of the public collections. My personal favourite is:
https://damsssl.llgc.org.uk/iiif/2.0/4389767/manifest.json
Step 2 Login to SAS
Navigate to https://dev.gdmrdigital.com/ and click the Log in / Sign Up link.
This will take you to the following screen where you can choose to either login using your Google or Github accounts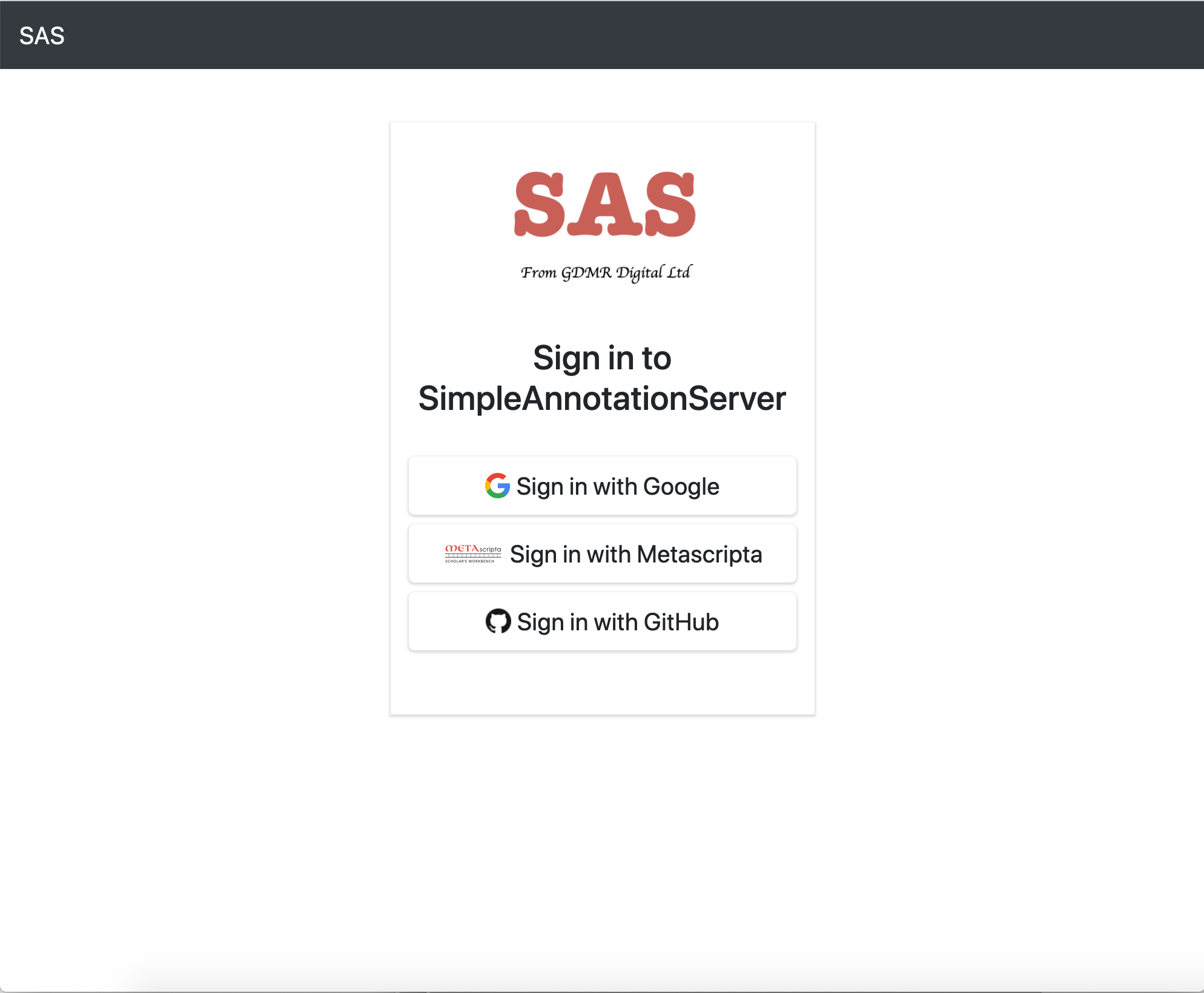 The GitHub/Google methods are purely used to provide authentication to SAS with all of the data being stored on the SAS server.
Step 3 Load your manifest into SAS:
Once you have logged in you will be presented with the following collection screen: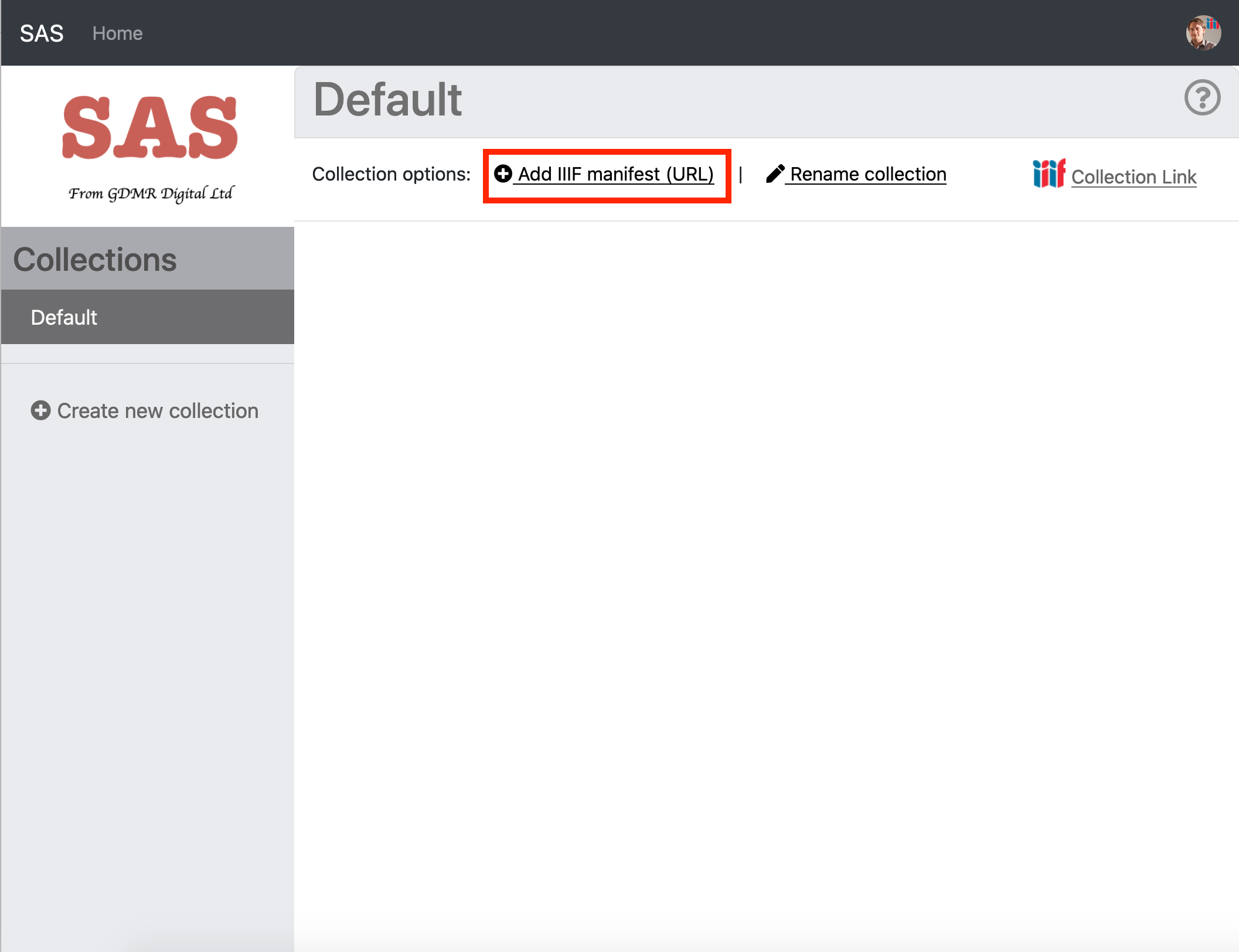 Now click the Add IIIF manifest (URL) link and enter the URL to your manifest as below.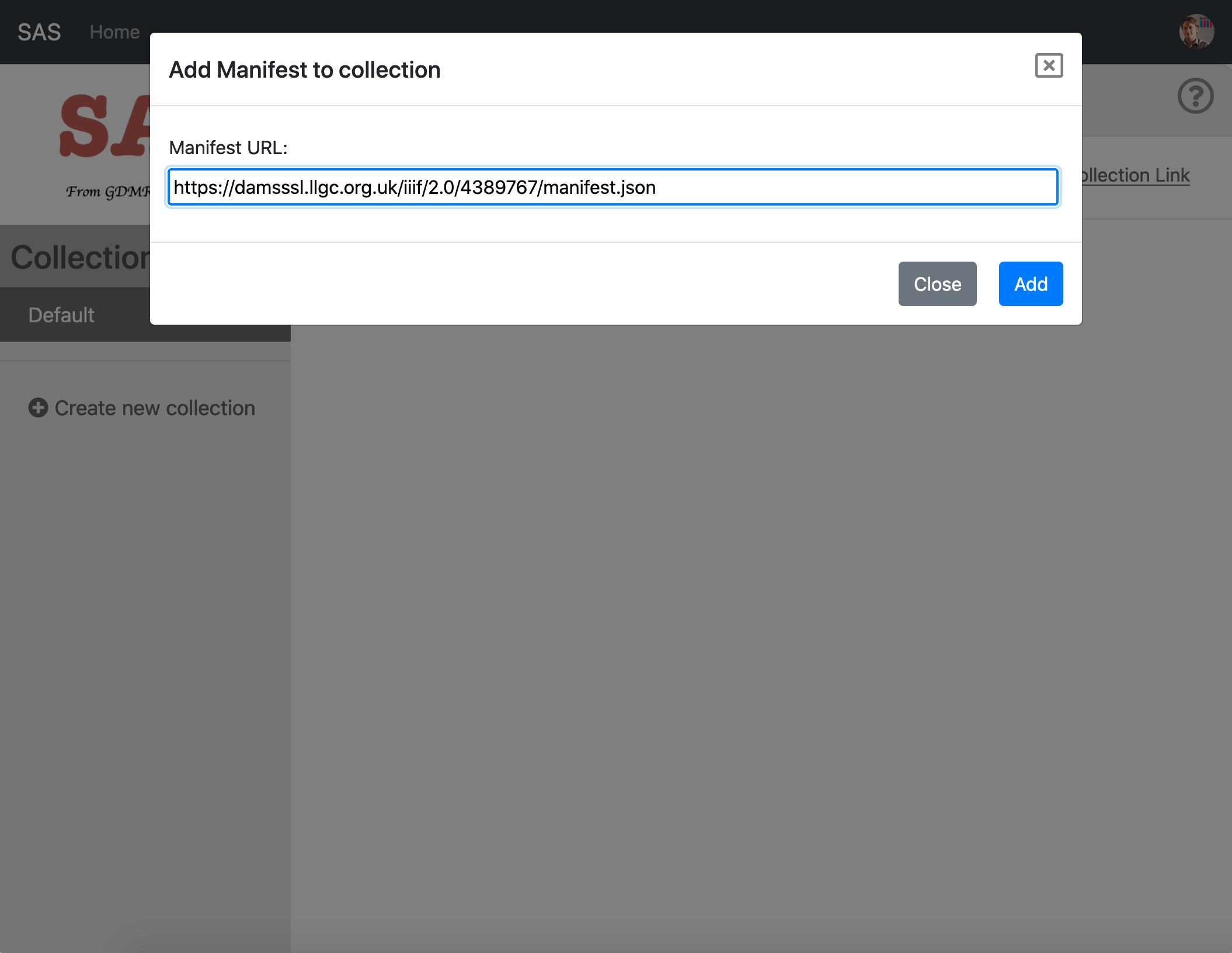 Then click Add. Depending on how many pages the Manifest has, this might take a minute or two to index.
Once your manifest is loaded you should see it appear in your default Collection: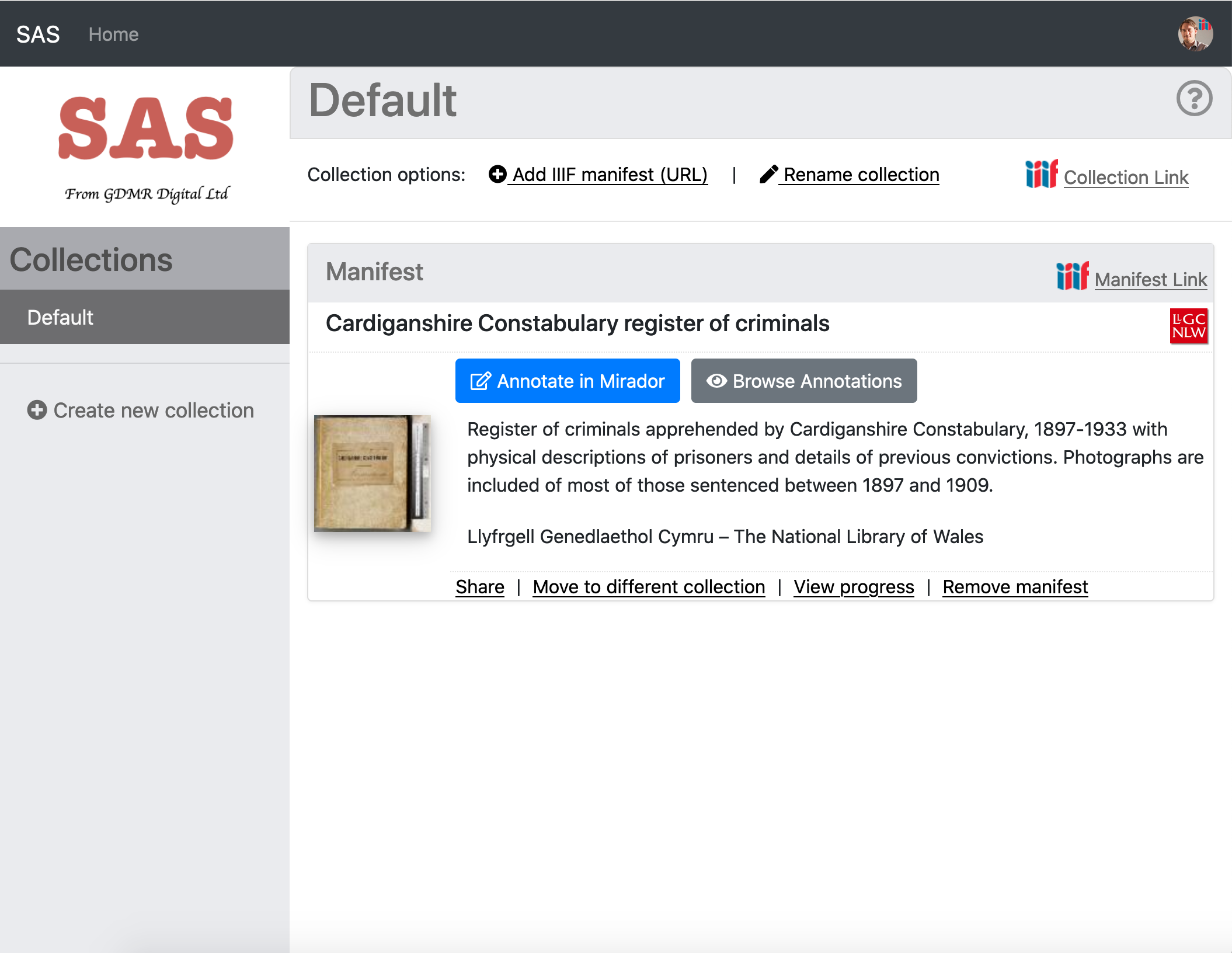 Once you have finished annotating click the Home link at the top to get back to your collections.